Top 10 Most Expensive Cars In The World 2023:- Whether you're a billionaire on the hunt for your next extravagant automotive purchase or simply a daydreamer, our list of the world's most expensive cars is a must-see. These extraordinary vehicles are far beyond your typical sports or luxury cars and can be best described as 'hypercars' or 'megacars'. They are incredibly powerful, outlandish, and viscerally thrilling models with top speeds well over 200mph. With the exception of the ultra-luxury Rolls-Royce Boat Tail, all of these cars are on another level.
For most of us, the average cost of a new car at around £30,000 is already beyond reach. However, that amount wouldn't even buy a door mirror for the cars on this list. The majority of these expensive vehicles are either one-offs or few-offs, customized to the owner's exact specifications. Many have been hidden away in private garages to keep them away from prying eyes.
You won't be missed driving any of these incredible cars through the streets, which include models from Lamborghini, Aston Martin, and Koenigsegg. More than half of the cars on this top 10 list are Bugattis. It's worth noting that these cars' values are likely to continue rising, so if you're considering making a purchase, don't wait too long. This list only includes cars built and sold to private owners in the last five years.
Top 10 Most Expensive Cars In The World 2023
---
1. Rolls-Royce Boat Tail (Price: up to £25 million (est))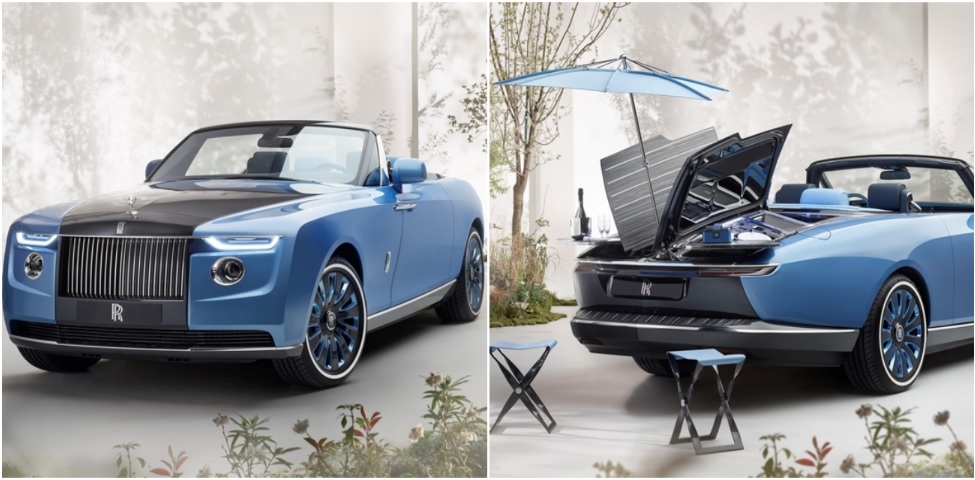 The Rolls-Royce Boat Tail made a spectacular debut, showcasing the British automaker's return to bespoke coachbuilding. The design is simply breathtaking, but the price tag is even more jaw-dropping. While classic cars may have fetched higher prices at auctions, the Boat Tail holds the record as the most expensive new car in the world. And what sets it apart from the competition is its luxurious focus, rather than mind-blowing speed or performance.
Drawing inspiration from opulent yachts of the 1920s and beyond, the Boat Tail boasts a bespoke body with a convertible roof canopy, a lavish interior, and a "hosting suite" that includes a retractable rear deck with high-end outdoor seating, a parasol, and even a champagne fridge.
Only three Rolls-Royce Boat Tails were ever built, and each one was uniquely customized to their owners' preferences. While Rolls-Royce remains tight-lipped on the exact price, insiders estimate it to be between £22-25 million pounds each, solidifying its position as the world's most expensive new car by a significant margin.
2. Bugatti La Voiture Noire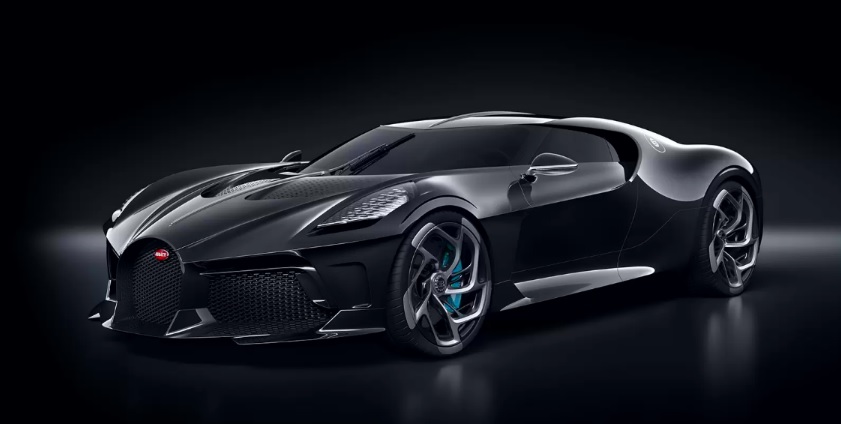 Price: £11.4 million (approx)
The Bugatti La Voiture Noire is not your ordinary Bugatti. It's a one-of-a-kind vehicle that costs well over four times the price of a standard Chiron. In fact, it's the world's second most expensive car, with a price tag that surpasses even the most exclusive supercars out there.
Based on a Chiron, the Bugatti La Voiture Noire is a tribute to the 1940 Type 57 Atlantic, which belonged to Jean Bugatti, son of the company's founder. The original car mysteriously disappeared while on a train from the Bugatti factory to Bordeaux, but the La Voiture Noire pays homage to its timeless design.
This hypercar is 450mm longer than a standard Chiron and tuned to be a grand tourer. It uses the same quad-turbo 8.0-litre W16 engine as the Chiron, putting out nearly 1500PS. So, while it may be more of a cruiser, it's still capable of blistering acceleration if you want to push the pedal to the metal.
There's only one Bugatti La Voiture Noire in the world, and it's unclear if Bugatti will ever build another one. But for those who can afford it, this exclusive hypercar is truly a sight to behold.
3. Bugatti Centodieci
Price: £9 million
If you thought the Bugatti La Voiture Noire was something special, wait until you hear about the Bugatti Centodieci. Although the Centodieci is set to be more common, with Bugatti planning to build ten units, it's still a hypercar that commands an eye-watering price tag.
With one of the ten already snatched up by none other than football superstar Cristiano Ronaldo, the Bugatti Centodieci pays homage to the French automaker's pre-Volkswagen era with its design heavily inspired by the Bugatti EB110. You may remember this stunning supercar, which boasted a carbon-fibre chassis, active aerodynamics, and a 550PS 3.5-litre quad-turbo V12 that made it a rival to the iconic McLaren F1.
While the Centodieci takes design cues from its predecessor, it leaves it in the dust when it comes to performance. With a massive 1600PS from a tuned version of the Chiron's 8.0-litre quad-turbo W16 engine, this hypercar can go from zero to 60 in under 2.4 seconds and reach a top speed of 236mph. It's a true powerhouse that's sure to turn heads wherever it goes.
What's more, the Bugatti Centodieci was created to mark the brand's 110th anniversary, making it a particularly special addition to the automaker's lineup. And with a price tag of around £9 million, it's no wonder that only a select few will be lucky enough to get behind the wheel of this incredible hypercar.
4. Bugatti Divo
Price: £4.8 million
In the realm of Bugatti's exclusive and high-priced offerings, the Divo sits just below the La Voiture Noire and Centodieci in terms of cost at £4.8 million. However, it still commands a limited production run with only 40 examples ever made.
Like the La Voiture Noire and Centodieci, the Bugatti Divo is based on the Chiron but has been modified for improved track performance. The new carbon-fibre bodywork enhances its aerodynamics, giving it greater downforce and a lower top speed of 236mph. But it's the handling where the Divo truly shines, with its improved agility making it a force to be reckoned with on the track.
While the standard Chiron may have a higher top speed, the Divo's impressive design sets it apart. The car is customizable to the owner's specifications, ensuring that each example is a unique masterpiece.
5. Bugatti Bolide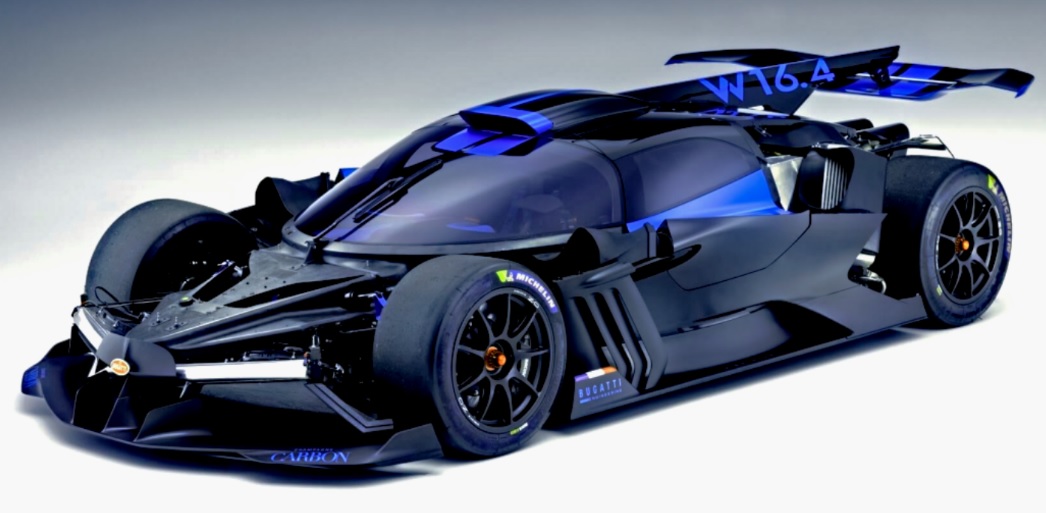 Price: £4 million (est)
Behold the Bugatti Bolide, the ultimate track-only hypercar. Unlike its street-legal siblings, the Bolide is designed purely for the racetrack. Sure, you can't take it for a spin on public roads, but if you can afford a Bolide, you probably have a few other Bugattis in your garage to fulfill your daily driving needs.
Initially revealed as a concept, Bugatti has now decided to produce 40 Bolides for lucky customers. With its W16 engine cranked up to a mind-boggling 1825PS, it promises to be the fastest Bugatti yet, and one of the quickest track cars in the world. However, that power output is achieved with 110-octane race fuel, so the production model puts out a still-impressive 1600PS, same as the Chiron Super Sport and Centodieci.
The Bolide's aerodynamically-sculpted body and aggressive stance make it look like a beast on wheels, and its performance on the track should be just as fearsome. A lowered roofline, massive dual-element wing, and insane diffuser all signal that this car means business. Buyers even get the exclusive opportunity to test their skills on Bugatti track days.
If you're a speed demon with deep pockets, the Bugatti Bolide is the ultimate way to fulfill your need for speed.
6. Pagani Huayra Roadster BC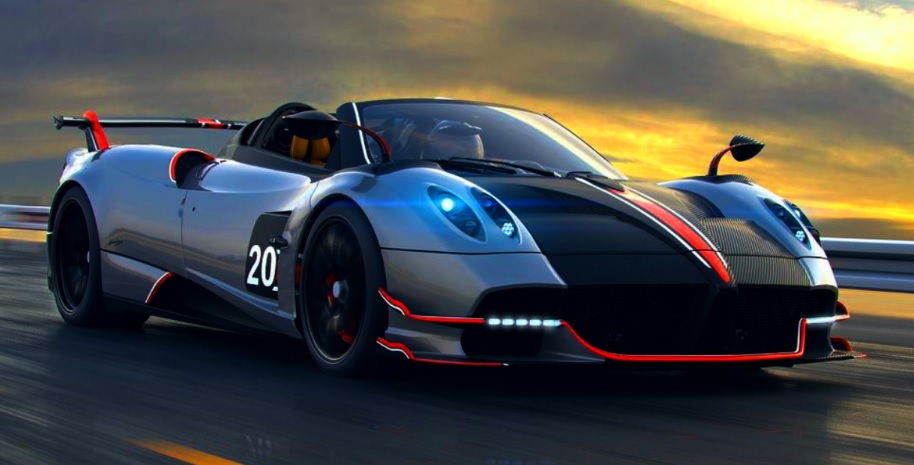 Price: £3.7 million (with options)
The Pagani Huayra Roadster BC has broken the Bugatti deadlock and emerged as an exceptional hypercar, even faster and more exclusive than its predecessor. While the regular Pagani Huayra came with a price tag of £800,000, the Huayra Roadster BC costs more than four times that amount due to its advanced features.
The car comes with removable roof and upgraded bodywork, but what sets it apart is its powerful 6.0-litre twin-turbo V12 engine, generating an impressive 791PS. Despite being rear-wheel drive, the Huayra Roadster BC is much lighter than its rivals, thanks to its carbon composite body, which reduces its weight to just 1250kg. To put that in perspective, it's about the same as the weight of an ordinary VW Golf.
The Pagani Huayra Roadster BC boasts outstanding body rigidity figures and a massive amount of downforce, making it a force to be reckoned with. Only 40 of these intricately detailed hypercars will be produced, adding to its exclusivity.
7. Aston Martin Valkyrie AMR Pro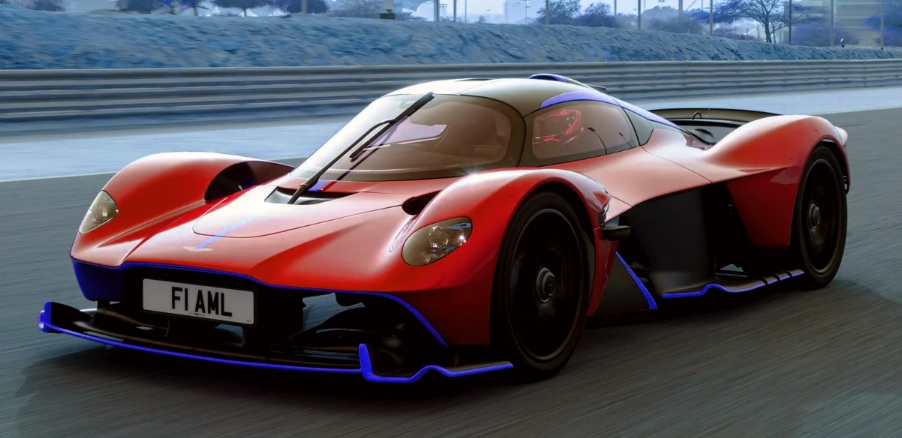 Price: £3.5 million (approx)
The Aston Martin Valkyrie AMR Pro takes the already extreme and expensive Valkyrie to a whole new level. Inspired by Formula One, this track-only hypercar is not for the faint-hearted.
With its carbon bodywork, the Valkyrie AMR Pro is powered by a Cosworth-developed V12 engine that produces over 1000PS, capable of revving up to an incredible 11,000rpm, with a top speed of 225mph. The hypercar's appearance is further enhanced by its longer wheelbase, dramatic wings, and spoilers, which generate twice the downforce of the regular Valkyrie.
To achieve its impressive performance, Aston Martin has reduced the car's weight even further with additional carbon in the suspension, the removal of the hybrid system, and the use of perspex windows.
The Valkyrie AMR Pro is an exclusive model, with only 75 units of the Aston Martin Valkyrie being produced, some of which are the AMR Pro version. The deliveries of this ultra-fast hypercar have already begun, and it's set to make a significant impact in the world of motorsports.
8. Lamborghini Sian Roadster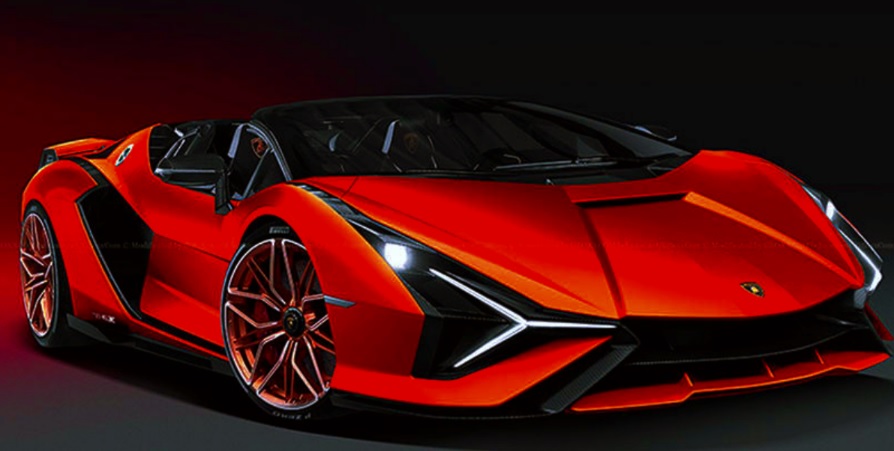 Price: £3.2 million (approx)
The Lamborghini Sian Roadster has elevated the brand's standing in the ultra-prestige market. In a bid to maintain exclusivity, Lamborghini has designed a vehicle that is even more opulent than their already impressive Aventador and Huracan models. As a hybrid car, the Sian Roadster is powered by a naturally-aspirated 6.5-litre V12 engine and an electric motor that produces a whopping 819PS. This supercar is not your everyday hybrid vehicle, as it can accelerate from 0-62mph in just 2.9 seconds and reach a top speed of 217mph.
Besides the car's typically flamboyant design, which is a hallmark of Lamborghini, the Sian Roadster also boasts some remarkable technological advancements. For instance, it features a 'supercapacitor' that acts like a high-powered battery, filling in the acceleration gaps during gear changes, and enhancing performance.
The Sian Roadster is a rare commodity, with only 19 units already sold out even before the car's public reveal. Each car is highly personalized by Lamborghini's Ad Personam team, making it an even more exclusive item. The pricing of this ultra-luxury vehicle remains a mystery, but it's believed to be more expensive than the regular hard-top Sian.
In conclusion, the Lamborghini Sian Roadster is a masterpiece of engineering and design that is reserved only for the select few who can afford its price tag. With its hybrid technology, captivating aesthetics, and cutting-edge features, it's no wonder that it's one of the most sought-after Lambos ever produced.
9. Bugatti Chiron Super Sport 300+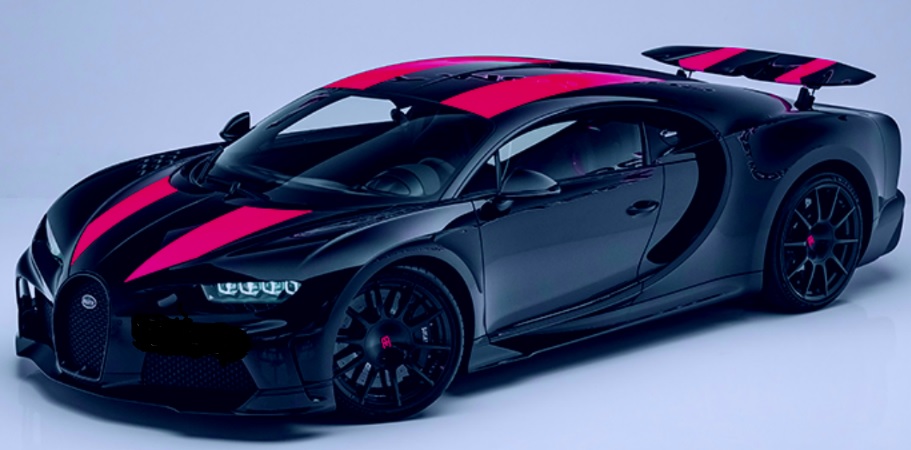 Price: £3.1 million
Behold the Bugatti Chiron Super Sport 300+, a car that embodies the true essence of luxury and performance. While it may not be Bugatti's most bespoke offering, it still manages to pack a powerful punch that leaves car enthusiasts in awe.
Created in celebration of the modified Chiron that shattered the 300mph barrier back in 2019, the Chiron Super Sport 300+ is an engineering marvel. It boasts 100PS more than a regular Chiron, generating up to 1600PS. Additionally, the car features longer gearing and a 250mm extended rear tail, resulting in significantly improved aerodynamics. It is no surprise that the Super Sport 300+ is rumored to be capable of reaching almost 300mph, provided one can find a road long enough.
Fortunately, Bugatti gave owners an opportunity to put the car to the test at the super-long Ehra-Lessien test track in Germany. This exclusive car was produced in limited quantities, with only 30 examples manufactured. As of this year, all 30 units have been sold and delivered.
The Bugatti Chiron Super Sport 300+ is undoubtedly a testament to the brand's commitment to producing vehicles that are both breathtakingly beautiful and monstrously powerful. If you're fortunate enough to see one of these rare beauties on the road, consider yourself lucky. It's a sight to behold.
Related:-Top 10 Most Expensive Flowers In The World
10. Bugatti Chiron Pur Sport
Price: £3 million
For those who don't have a particular affinity for Bugattis, this list may not have been their cup of tea. However, fear not, as the Bugatti Chiron Pur Sport is the final car on the list, with its price tag of a cool £3 million.
Similar to the Bugatti Divo, the Chiron Pur Sport is a driver's car that prioritizes handling over speed. It is lighter, generates more downforce, and has shorter gear ratios that allow for quicker acceleration below 150mph. Sadly, this means that its top speed is reduced to a meager 218mph, partly due to a fixed rear spoiler.
Despite being less exclusive than the Divo, with 60 units produced since 2020, the Chiron Pur Sport still retains a certain level of exclusivity. Back in 2020, the car could be yours for £2.6 million (excluding taxes), but today, with a few special options, it will set you back around £3 million or more.
The Bugatti Chiron Pur Sport is a testament to the brand's commitment to innovation and performance, pushing the boundaries of what a supercar can achieve. Its stunning design and exceptional engineering make it a true work of art on wheels. If you're lucky enough to spot one of these rare gems on the road, take a moment to appreciate the beauty of this incredible machine.