Top 10 Best Natural Places To Visit In Pakistan | Tourism In Pakistan | Most Beautiful Places In Pakistan | Pakistani Tourist Spots | Natural Beauty Of Pakistan:- Planning to have a trip to natural places? Then Pakistan is perfect for you. Pakistan is one of the beautiful places to visit and it has a lot of beautiful landscapes.
This place is ideal for the tourist who wishes to have an adventure in their life. It has incredible locations such as greenish valleys, splendid river, alluring lakes, highly peaked mountains, and stunning wildlife. Pakistan is apt for the tourists who love hiking and camping and it also has many camping sites. The top ten best natural places to visit in Pakistan are mentioned below.
Related: 10 Best Places To Visit In The US 2023 | Most Beautiful Destinations In The United States
Top 10 Natural Places In Pakistan | Most Beautiful Pakistani Tourist Spots
---
10. Kirthar Mountain
The Kirthar Mountain serves as a natural border between the two Pakistan provinces namely Sindh and Balochistan. Gorakh Hill, Kutte Ji Qabar, and Bandu Ji Qabar are the attractive places that are enclosed in this mountain range and spread across 150 miles.
This Kirthar Mountain is not only famous for its picturesque scenery but also well known for its history. Scenic Gorakh hill is also a part of Kirthar Mountain. This place remains apt for tourists and residents in this area are excited to welcome tourists.
9. Ayun and Bamburet Valley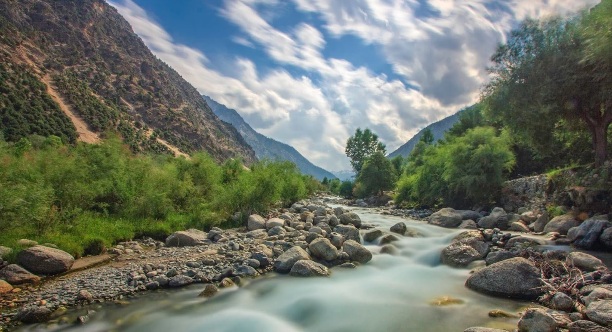 Ayun district is located in Chitral village. This district is located 12 kilometers away from the south of the city. The village was surrounded by tremendous mountains and there are no significant words to designate its beauty. Beyond the Ayun valley, the Bamburet valley is located and it is one of the valleys in three Kalash valleys.
You have to travel for two hours from Chitral to reach Bamburet. You can gain a feeling of calm and solitude from this scenic valley possessing stunning mountains and lavish greenery.
Related: World's Top 10 Honeymoon Destinations – 2023 | Best Romantic Locations Around the World
8. Shandur Pas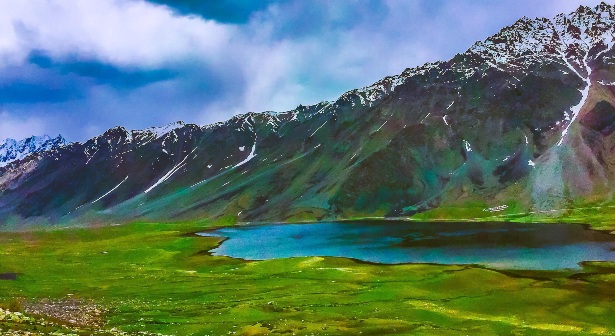 Shandur Pas is called the "Roof of the World" and it is located between the Chitral district and Ghizer district of Gilgit-Baltistan. Shandur Polo Festival is a big event that is organized here during each summer.
This remains the huge reason behind the attraction grabbed from the tourists. In Pakistan, Shandur Pas remains one of the major mountain pass and also a stunning natural landscape to visit in Pakistan. This spot is ideal for the tourist who loves adventurous things because you have to pass through the snow-covered slopes of the mountain during winter.
7. Kalasha Valleys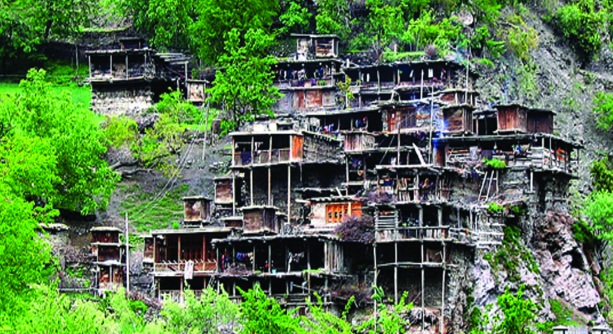 Kalasha Valleys is situated in the Chitral district in Pakistan. This remains the major attraction among tourists in Pakistan. This is a very old Greek civilization with lush greenery. This is one of the amazing places to visit in Pakistan. This valley has a distinct and extraordinary culture.
People in Kalash follow the traditional culture and they celebrate many festivals namely Chomos festival, Uchal festival, and Phoo festival. These festivals grab attractions from tourists. At the sides of the hills, people construct their house with roughly shaped logs and this provides a pleasant surprise to our eyes.
Related: Top 10 Highest Grossing Bollywood Movies in India | Box Office Collection
6. Rama Meadow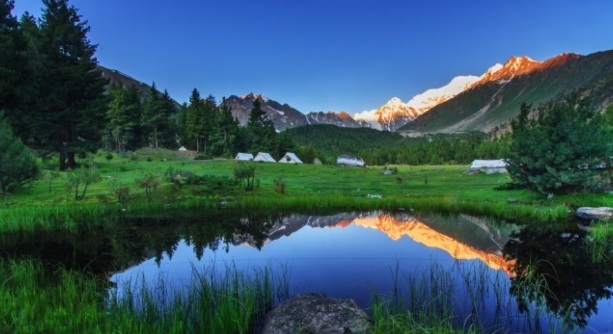 This tranquil and elegant plain, Rama Meadow is located 11 kilometers away from Astore. By visiting this plain you can feel the ice-cold breeze and see milky white water flowing in the stream.
Further, you can sense a peaceful mind while looking at an amazing pine tree and which has a background of Chongra's ice-covered peak. The cows and sheep are grazing in the lavish greenery of Rama Meadow. This is the best tourist spot in Pakistan for the people who seek a peaceful day full of greenery.
7. Kaghan Valley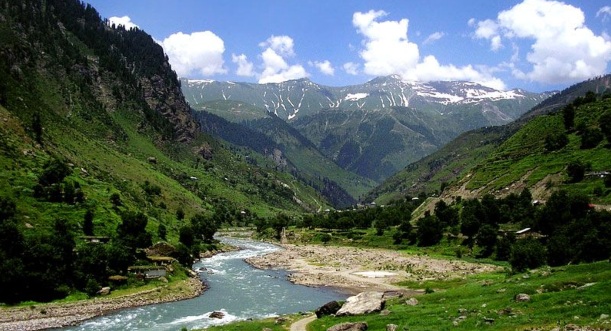 At the northeast of the Maneshra District, a dazzling valley is located namely, Kaghan valley. This valley lies just below the Himalayan mountains and it is popular for its natural magnificence and splendor. If you want to go to a Pakistan trip, then you can select this extraordinary tourist spot.
This tourist spot is best during the summer season. Further, it has the best tourist resorts. In Kaghan valley there are many scenic spots namely, Lake Saiful Muluk, Lake Lulu Sar, Shogran, Jared, Babusar Pass, Naran, and so on.
Related: Top 10 Richest Entertainers in the World | Highest Paid Film Actors Celebrities
4. Deosai Plains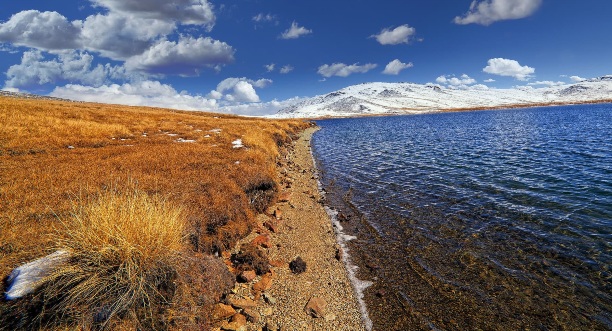 At the boundary of the Karakoram and western Himalayas, the Deosai is situated. The amazing fact about Deosai is that it was covered for 8 months with full of snow. In the remaining month, it was fully covered with beautiful and colorful flowers and greenish grasses.
The interesting thing about this plain is that there was no single tree in this highland that spread over 3000 square kilometers. Deosai plains also include Sheosar Lake. During summer these greenish grasses accommodating with wildflowers offer a stunning and alluring view for tourists.
3. Swat Valley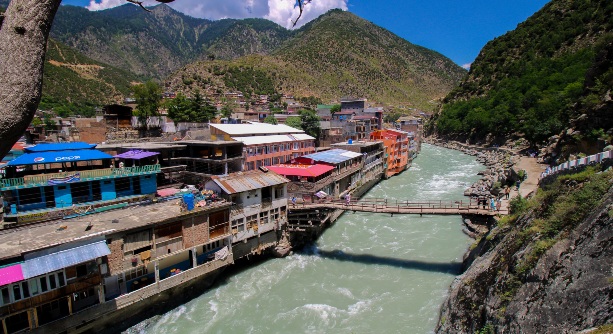 Swat valley is located in the Khyber Pakhtunkhwa Province in Pakistan. This valley remains one of the most famous tourist destinations in Pakistan. This amazing spot offers many enjoyable types of scenery for tourists such as lavish forests, snowcapped mountains, and grassy alpine fields.
This valley is almost possessing a wetter and cooling climate when comparing to the other region of Pakistan. So, this is meant as the "Mini Switzerland of Pakistan". This valley provides many natural beauties to visit such as Malam Jabba, Swat and Kalam Vallies, Mahodand Valley and Lake, and many other types of scenery.
2. Neelum Valley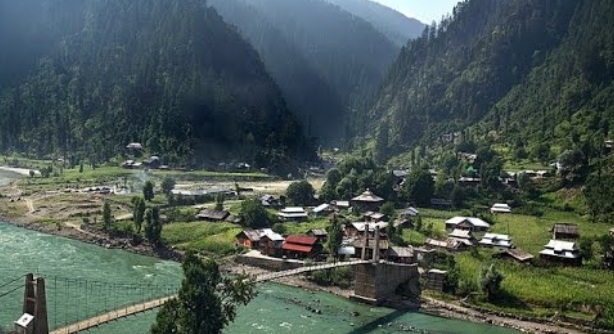 In Azad Kashmir, the Neelum valley is situated and it is one of the beautiful valleys in Pakistan. This valley possesses freshwater streams, lavish green mountains, rivers, dense forests, and brooks. The milky white waters falling from the mountains splash against the rocky stones and dashes the roads and reach the river Neelum.
This remains wonderful and alluring scenery for tourists. The greenish and fertile valley offers a striking view for the tourists.
Related: Highest Paid Korean Actors 2023 – 2024 | Top 10 Richest Korean Celebrities
1. Naltar Valley
Naltar valley is located near Gilgit and it is one of the beautiful places in the world. You have to drive for 2.5 hours from Gilgit to reach Naltar valley. This valley has tempting colorful lakes and these lakes remain the attractive spot in Naltar Valley. You can also visit Bashkiri Lake in this valley. In this valley, the tastiest and delicious potatoes in the world are cultivated and it is fully concealed with pine trees. If you want to visit an amazing paradise in this globe, then you can plan a trip to Naltar valley.
Pakistan has many tourist attraction spots and when you visit these natural places listed above you will fell in love with this amazing country Pakistan. If you visit these alluring tourist destinations then you can make remarkable memories and adventures in your life.